Today was the first time since school started that I was able to enjoy a bike ride up in Turnbull. I was able to tour ground zero of the now infamous Turnbull Canyon blaze of '07 (okay, it wasn't that big of a deal) and I was also able to catch some wildlife that I rarely see.
Behold, a scorpion (I think
this
is the family that I found). It was by complete luck that I saw it, my tire narrowly missed squishing it into the tire-tracked, powdery, parched Earth along the service road that I consider a bike trail.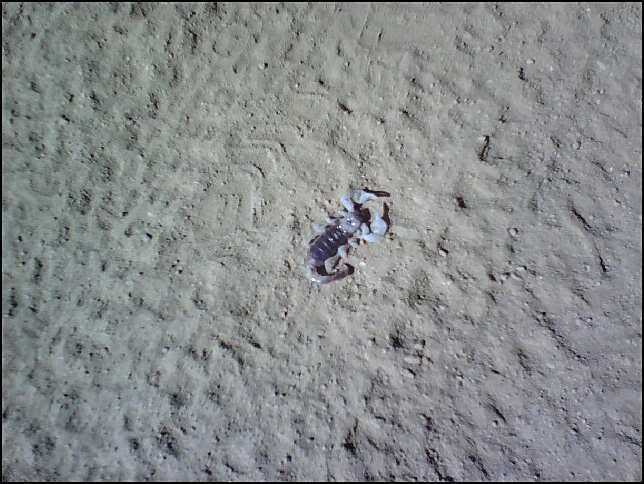 In the sun, it appeared to have a purple back with white limbs, and it's exoskeleton glistened like plastic, and also did not move in the slightest, which made me skeptical that this was indeed a real scorpion. So, after sufficient prodding with a twig, I was convinced that it was indeed a real scorpion, so I slipped it into a baggy I had in my pocket.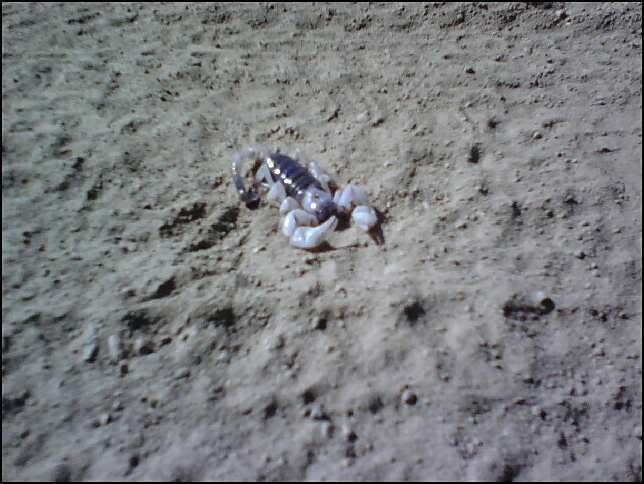 I want to find someone who will make it into one of those belt-buckles. Anyone know of someone?