It's raining in Whittier! Autumn begins in two days, but a highly unusual winter storm has overtaken the LA basin this evening, and will continue throughout the night. Meteorologists forecast one half to an inch of rain, but I was skeptical merely an hour or so ago.
The change in seasons is something I miss about living in Nor-Cal, so the first rain of the autumn is huge to me, especially living in this desert.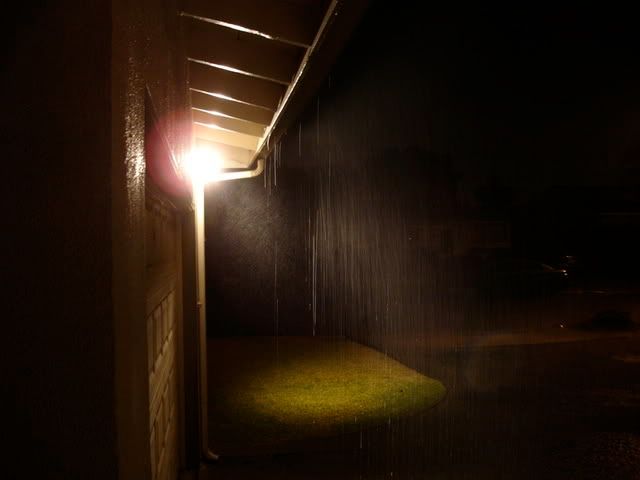 I'm extremely excited about the free car wash.