We had us some fun here at the Lanning residence last night, celebrating the birthdays of my two favorite cousins. I tried to be sneaky with my pictures to get the scene candidly, but I think Daniel was on to me...
Timothy: "Are we done yet?" I like the action in this picture...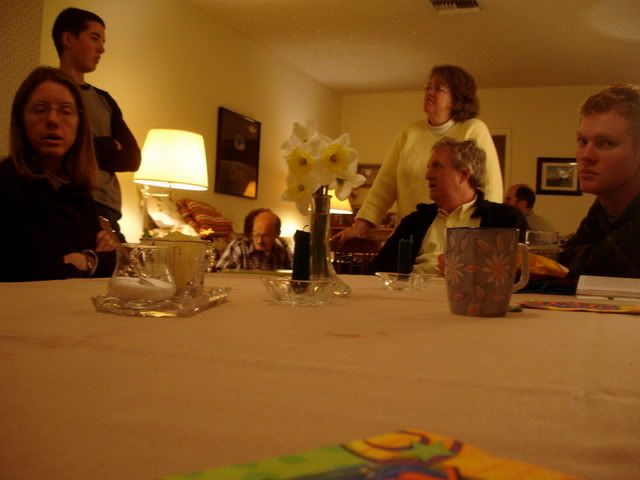 Glen gave a free screening for parasites (how absolutely miniscule my head looks in his hands!)
One thing I realize (from "behind the scenes") after moving in with grandma (Doris) is how much love and effort she invests in these get togethers that we have from time to time. Way to go Gram!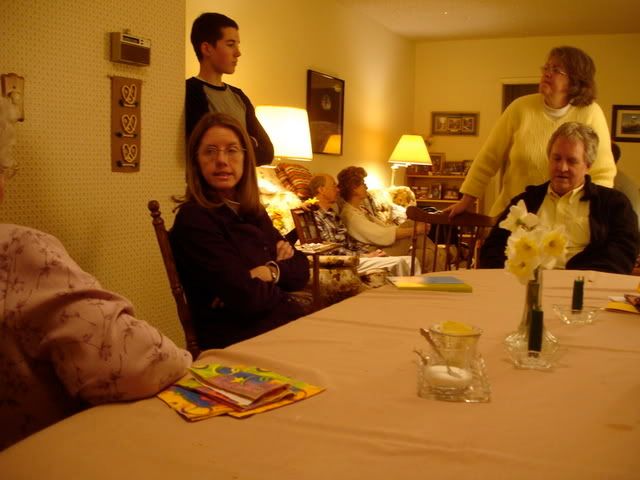 See the rest of you all next time!