Yesterday, my friend Aregnaz and I skipped out to the Calico Ghost Town, which lies just past Barstow on I-15. Last October I went to Bodie, which is a long drive from anywhere civilized. I read
an article
on NPRs Web site that described a rivalry between the two ghost towns, so I was eager to compare the two myself.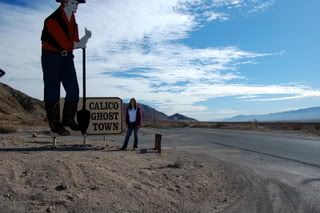 I found Calico to have some charms, but immediately, I felt an overwhelming phoniness about it (Especially compared to the preserved, desolate Bodie). Where Bodie features eerie silence, an antique enthusiast's paradise and hollowed, original buildings, Calico oozes with a modern kitsch.
There were fake cowboys who performed a gun show in the street...
...the cemetary felt unoriginal, and had graves from 2005...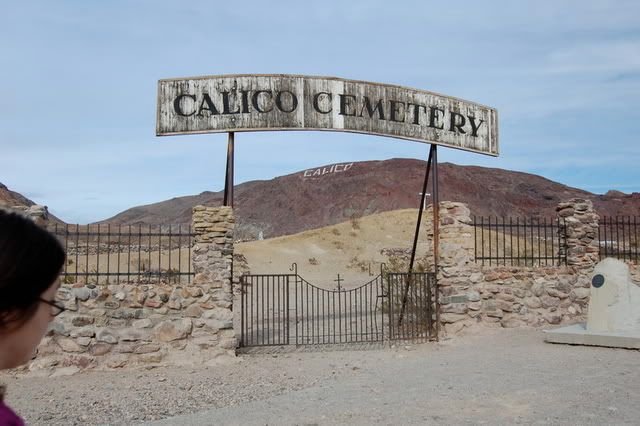 ...and much of the "town" was restored, and turned into a business-minded consumer attraction.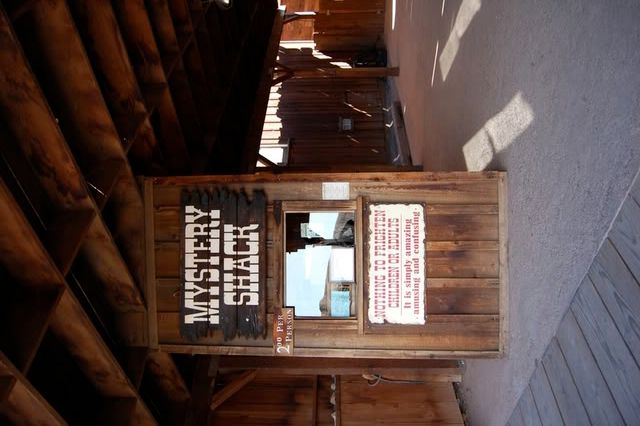 Bodie takes a three dollar donation at the entrance that goes toward the park's preservation, while Calico costs six dollars per person and features many businesses that take Visa.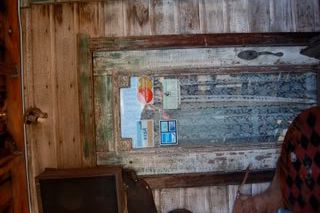 I found out that Walter Knott (famous for Knott's Berry Farm and "inventing" the boysenberry) bought and restored the Calico mine back in the 1970s. This should make sense to Southern California residents or anyone who's been on the Calico train ride at Knott's. Around 90 percent of the town has been restored, or rebuilt, which takes away from the "ghost town" experience.
Calico feels distinctly Southern Californian, especially because you can buy fast food in the town and you don't have to look hard from inside to see the interstate.
Some of the surrounding scenery was pretty though.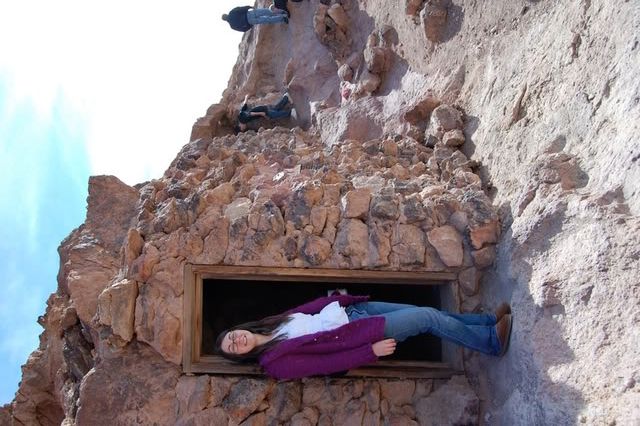 But if you ask me, the Bodie vs. Calico feud is no contest.