I met Paul for the first time this holiday week. Paul is a new intern at the Peterson/Curtin residence on Country Club Drive. Paul meticulously offers his assitance to Kyle while Steve is at work, or otherwise unavailable. Together, Kyle and Paul make a dynamic duo that rivals the one formed by Doris and myself. I was impressed by Paul's simple, but very friendly demeanor, as well as his dedicated attentiveness to Kyle's (sometimes quite demanding) needs. We were also able to chat a little about sharks, and other animals --(an obvious passion of his)-- Kudos Paul!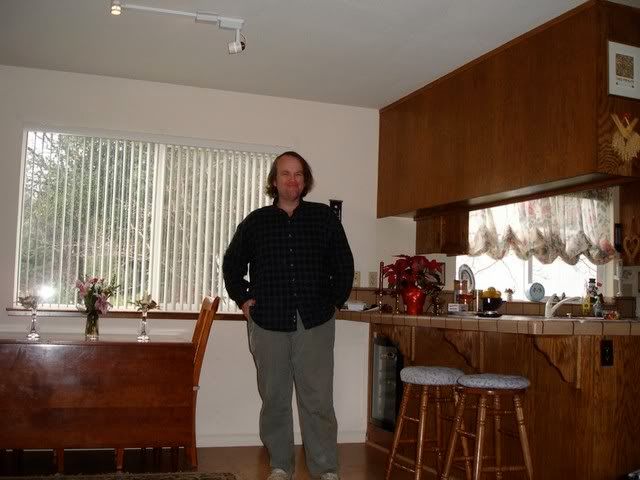 Kyle is not pictured here, he wanted to stay in bed. (Paul would "check back with him at 9:30")
Only time will tell if he is a good fit for the Beth Plan, similarly to whether or not Radmonovich will be able to play under Phil Jackson's triangle offense on the Lakers this season.
If you see Paul back at the ol' P'ville ranch, give him five for me!