Christmas vacation was awesome! I got to do some golfing for the first time in about five years, with my brother David, my best friend from P'ville, Joe, and his friend Randy. David and myself think we're about ready to go pro. It is clear to see by these swings that we are legit contenders for the next Masters tourny.
...shaking off the rust.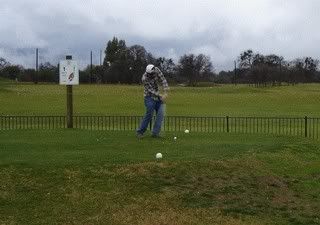 We each got a par on one hole, and took turns driving the golf cart way too fast in the rain.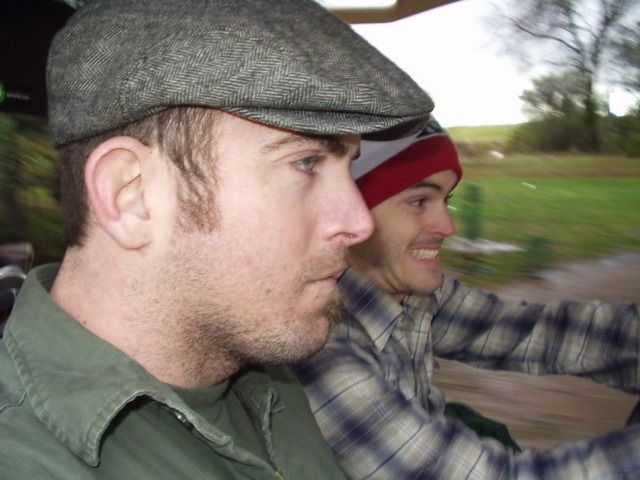 The other half of our foursome wanted to quit after the 13th hole, due to poor play and anticipation of a "squeeze burger" from the
squeeze inn
, a burger joint that has a counter, and 8 or so bar stools to serve a crowd usually double that, (hence the name) which serves the most artery clogging deliciousness known (and somewhat unknown) to the Sacramento area habitue.
In addition, we did some bowling the night before! Sweet!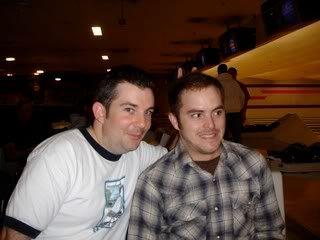 I don't even watch as the ball gets sucked into the gutter...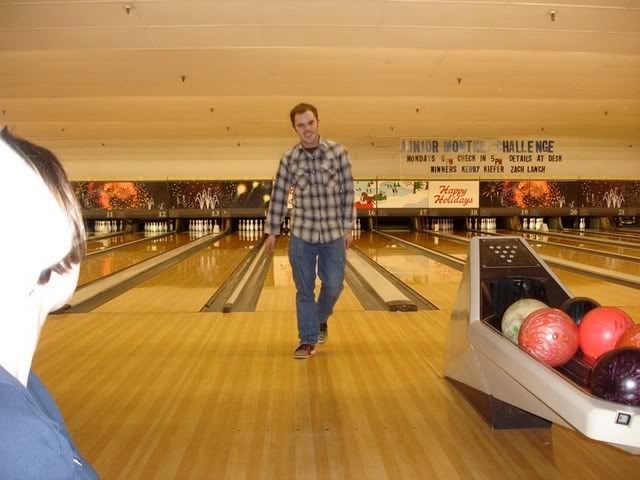 The best part of my vacation was hanging out as part of the absolute coolest trio of knuckleheads ever born, the Weaver brothers. Corny!
Now, back to business! I have work in an hour... (sigh).