I saw these pictures, and thought: what the hay? I'll post 'em far me family t' say! (Sorry, I just turned Irish for a few seconds. Those responsible for phony accents and ironic enthusiasm have been sacked) Blog continues here...
I was startled, amused, and awe-struck by the sight of a crudely drawn Donald Duck probably scrawled by memory on this terrified lady's hut wall.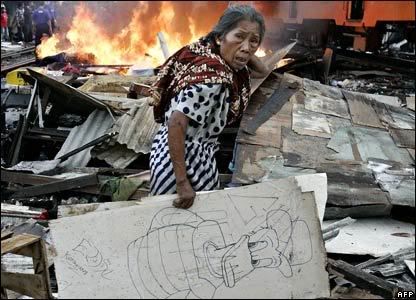 While this picture is funny, although it makes one wonder how staged the picture might have been.